Structural Ship Repair
Structural repair is the heartbeat of any ship repair company and SCW&M has a dedicated team of professionals to support our efforts. We work closely with the client to ensure we have the right team to support their needs. With over a decade of experience supporting Ship's force, Prime Contractors and US Navy leadership we are held in high esteem. As the West Coast premiere structural steel and fabrication company, SCW&M continues to demonstrate its ability to accept and execute the most complicated US Navy vessel repairs. Our facilities, capable of multiple fabrication of large modules, has supported the Cruiser Modernization program, completing 6 of the Cruisers, including installation if required. SCW&M has completed similar projects such as antenna platforms, multi-level mezzanines for carriers, bridge wings for DDGs, CGs, and LCSs.
Capabilities include plate and tube rolling, press forming, braking, drilling, machining, CNC water jet, CNC lathe, mill and plasma cutting, shears, in-place machining pipe benders, all located in over 80,000 sq.ft. of covered ventilated space with multiple overhead cranes.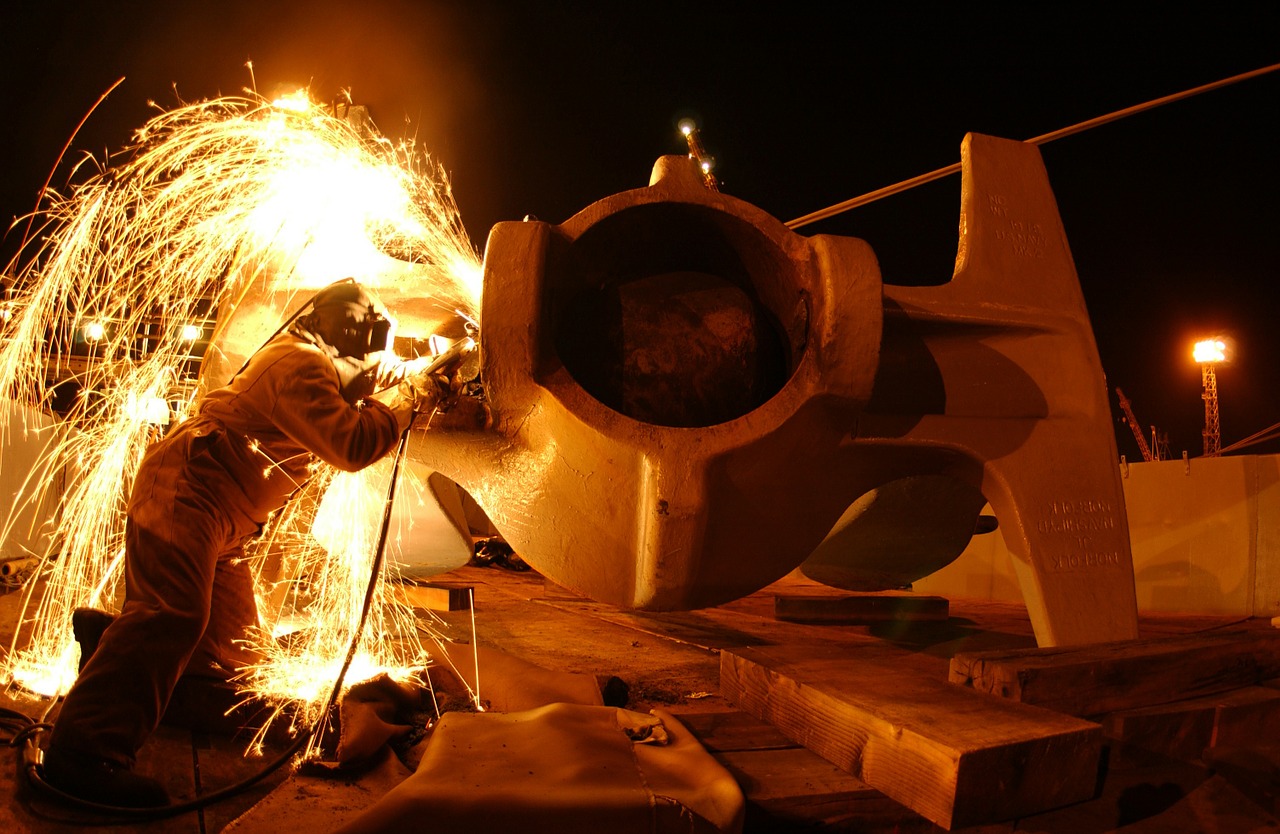 Full Fabrication Shop
SCW&M facilities have the capability of manufacturing and fabricating large ship alts, whether it's a new platform or main mast. Southcoast Welding has state of the art CNC water jet, unmatched in accuracy and speed. Our full service resources of CNC Plasma Cutting, Angle Iron and Tube Rolling, Metal Forming with state-of-the-art overhead bridge cranes are available to accomplish assembly. Our extensive institutional knowledge of ship structure, superstructure, and weight requirements, ensures your project is in good hands.
Certified welders specializing in aluminum, steel, and stainless steel:
Welding – Arc, MIG, GTAW
NAVSEA/Military Certified
ABS Certified
Certified Firewatches
OSHA 10 Hour Training
5XXX Aluminum
6XXX Aluminum
CUNI